The Holidays are approaching and we are all making plans on how to spend them. Celebrating with family is a common tradition and many of us will have full homes spilling over with guests young and old. With the fall weather turning towinter and bringing the cleansing rain, the earth is being replenished and a lot of mud is being tracked around on your guests' boots. Being a good host or hostess is a big job and after you have said your final loving farewells, you may realize that the job is not quite over.
Holiday Traffic can cause a lot of damage to your carpets, not only is there the weather muddied shoes to contend with but there are the remnants of unavoidable accidents as well. A niece or nephew might have spilled their hot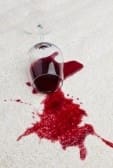 cocoa, maybe a round of boisterous charades sacrificed a glass of wine or two, and your carpets have now paid the price. Rather than letting the state of your carpets tarnish those loving family memories that you have just created with your loved ones, Call NewAge Natural and Organic Carpet Cleaning and Upholstery and let us rescue and restore them.
After all of your hard work cooking and organizing events, let us be your final guests, we can take care of those stubborn stains, with our safe Natural and Organic Carpet and Upholstery cleaning techniques. We can use our hot water extraction procedure to really get the stains out. By calling NewAge Natural and Organic Carpet Cleaning and upholstery first, you can avoid long term damage, you can hold on to your holiday cheer and your carpets and upholstery will be clean and free of stains or chemical treatments that can do long term damage.
Here at NewAge Natural and Organic Carpet Cleaning and upholstery we try to be conscientious and have found a way to repurpose the Styrofoam packing blocks that are used to package electronics and other equipment. We use these to lift furniture that is either too heavy or too large to be placed somewhere else. This technique comes in very handy as the weather makes it impossible to move furniture outside.
By repurposing Styrofoam we can help to keep some of it out of the landfills, after your carpets have dried and your furniture has been replaced, you have an opportunity to help us in our efforts to upcycle these items. We appreciate it if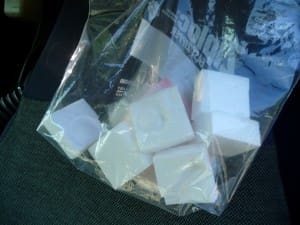 you can leave the blocks outside in a bag for us give us a call let us know they are there, and we can re-use them again, feel free to add any of your own that way we can all make a difference.