Biodegradable Carpet Cleaning, Natural, Safe, Non-Toxic & Organic Products For Our Lives and The Planet
Servicing: Ashland, Medford, Jacksonville, Talent, Phoenix, Central Point, Grants Pass, Eagle Point and Beyond
To keep quality of service at its highest standard, I will personally be on all cleaning appointments in the Medford, Ashland area.
Carpet Cleaning Procedure Medford Oregon:
1. Pre-Vacuum
2. Pre-spotting
3. Application of detergent/Safe and Non-Toxic
4. Hot water rinse extraction
5. Non-Toxic, Safe and Very Effective Carpet Cleaning – Making your home safer from toxins, including overall soil, previous cleanings and spot cleaners – Here's the How and Why.
We also provide  Water Damage Restoration and Odor Removal. We believe we are the only company with a 30-day guarantee.
NewAge Carpet Cleaning Medford Oregon Ashland Oregon Offers:
* True Non-Toxic Carpet Cleaning
* Area Rug Carpet Cleaning  Service in Home or Pick up and Delivery
* Low Moisture Upholstery Cleaning
* Extraction Carpet Cleaning
* Pre-vacuuming
* Spot Cleaning, Carpet Cleaning
* Rotary Agitation
* 29 Years Experience
* Free Estimates
* Service Second to None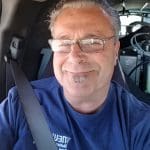 Call now for a FREE quote!